What do you love?
Are you fascinated by Google™ Earth? Are you always in-the-know about the leading edge of software and technology? Do you like thinking about the infinite breadth and depth of our environment, all the way to the outer edges of the universe?
Picture your passion in Remote Sensing.
Learn more about Remote Sensing at the U of L!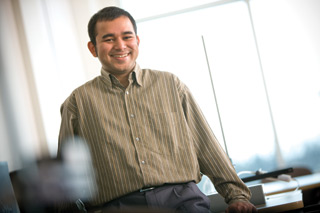 For new and returning students, we have included some helpful links below to help you find the information you need to get started with planning your academic career. However, if you find you have any questions, feel free to contact us at: (403) 329-2225 or complete our online inquiry.